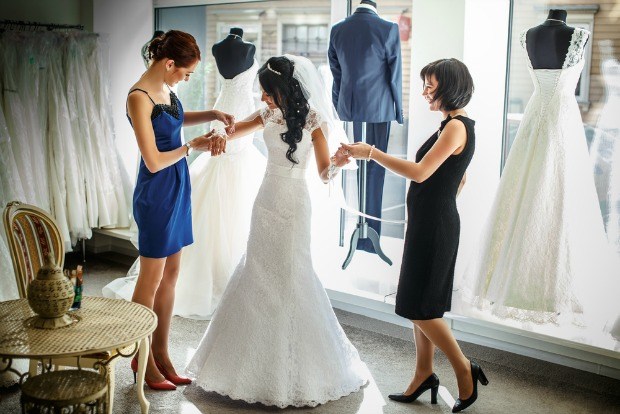 Here's Why Renting Your Wedding Dress Is a Good Idea 
When a bride goes wedding dress shopping, she arrives full of expectations. She's already imagined the big moment repeatedly: Her mom is there, the veil is brought out, tears are shed, bubbly is popped, and she's off to the chapel.
But we've watched enough wedding reality shows to know that things don't always go so smoothly, especially when it comes to budget. Wedding dresses are expensive—like, really expensive.
The solution? Rent out a wedding dress! 
Here are the pros of getting a wedding dress rental Singapore for your very special day: 
You'll Save Money
Outfits that were previously beyond reach become surprisingly reasonable when rented.
Because you're only borrowing it one time, you might be able to obtain a dress from your preferred high-end designer that you ordinarily couldn't buy.
Renting a dress may sometimes drop wedding dresses that cost four figures down to three because it is far less expensive than buying one.
Another place you might be able to cut costs is on accessories. A veil, shoes, and other accessories can be added to some bridal gown rental packages at a reduced price.
No need to dry clean, preserve, or store it
It costs money to preserve a wedding gown. It takes a lot to prevent the delicate fabric of a bridal gown from fading over time. However, if you rent a gown, you won't have to worry about where or how to store it after the big event.
Dry cleaning is frequently included with the service by rental providers. 
Consider the savings on dry cleaning—which may run up to $200 for a gown—a huge victory. Simply return it, and you're done.
A stress-free destination wedding is achievable for you.
Since some destination salons enable you to rent your dress, renting a dress can be highly practical for destination brides. This solution, along with getting a bridal package Singapore, eliminates the need to pack or wrinkle your garment and removes the possibility of the worst-case scenario: missing luggage.
Ready to rent out your dress? Be sure to do the following first: 
Read Customer Testimonials
Anyone who has ever done any online shopping is aware of how different brands may not fit the same.
When renting gowns online, take into account reading reviews of the dresses you are interested in. Having an understanding of your size is a smart thing. Make sure to look through customer testimonials as well.
Don't Forget to Use Filters to Browse Rental Sites
Use your preferred rental site's filters, have an open mind, and be flexible in what you're looking for, especially since browsing can occasionally be a bit overwhelming.
Use filters to narrow down your results using attributes like colour, length, form, sleeves, body type, and ornamentation. Also, be sure to search outside of the bridal magazines.
You can just as quickly locate your ideal dress by exploring all dresses with the colour filter set to "White" if you prefer to stay with more conventional colours.
About Author