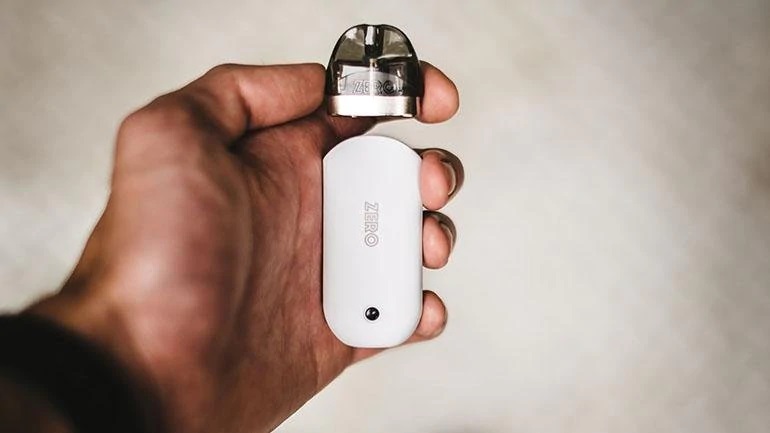 Choosing Vape Pod Flavours
Vape pod flavours are one of the most important aspects of vaping. If you don't like the flavour you're vaping, you won't want to vape. There are so many flavours out there that it can be hard to know where to start.
Finding the ideal vape pod flavour when you're just starting can be overwhelming. With a seemingly endless array of flavours available, how do you know if you're choosing the right one?
The key to choosing the right flavour is to experiment. Most vapers have a favourite go-to flavour, but that doesn't mean it will be the same for you. This is especially true if you smoked menthol cigarettes in the past and now want to switch to vaping. Menthol is one of the most popular cigarette flavours and many people choose menthol as their first e-liquid, only to find that they don't like it.
With so many different flavours available, there are plenty of options for new vapers. There are also some excellent low nicotine vape pods to help you get started on your vaping journey as well. Here's what you need to know about choosing vape pod flavours:
What Do You Enjoy?
When it comes to deciding on a flavour, it's important that you consider what you enjoy. Do you like sweet flavours? Are you into berry varieties? Do you prefer a more traditional tobacco taste?
If you know what type of e-liquid flavours appeal to your palate, it'll make narrowing down your options much easier. You may even find that some companies offer custom blends. These are completely tailored to your tastes so that no matter what kind of flavour profile you prefer, there will always be something for everyone.
How Often Do You Vape?
When it comes to choosing the right flavour for your needs, it's also important to consider how often you vape. If you're a light vaper who only uses their device occasionally throughout the day, then getting a variety pack or several different types of pods is essential. You'll have plenty of options whenever the mood strikes and can have a different flavour every time.
If you want to try something a little unusual, here are some of the most popular vape pod flavours.
Mint
Mint is one of the most popular choices, and there are plenty of options to choose from. Whether you're looking for peppermint or spearmint, these refreshing vape pods have a strong flavour that will certainly wake you up in the morning.
Chocolate
If you have a sweet tooth, you might want to try chocolate-flavoured pods. Whether you prefer milk or dark chocolate, these pods will satisfy your cravings without adding any calories to your diet.
Bubble Gum
Bubble gum is another popular choice for vapers who like sweet flavours. These pods offer a strong flavour which will take you back to your childhood when you used to chew bubble gum all day long. Although this might not be the most sophisticated flavour choice out there, it's certainly one of the most nostalgic!
If you are planning to use a prefilled pods, try Elf Mate P1 Pods.
About Author