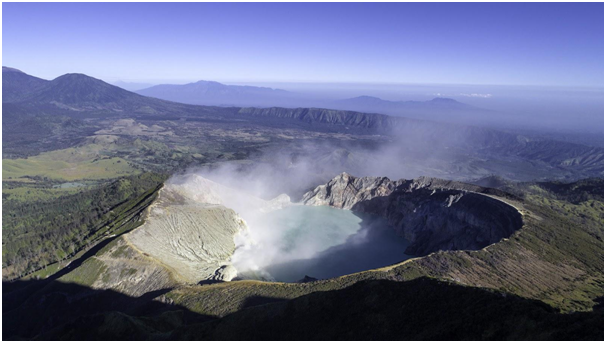 5 Reasons You Should Travel to Banyuwangi
Have you ever heard or seen the news about the blue fire in Ijen Crater or the expanse of the savanna in Africa van Java? Those are two things you can find in Banyuwangi.
The name Banyuwangi is increasingly being heard as a favorite tourist destination for the past few years. Besides being famous among backpackers, Banyuwangi also has several exclusive resorts that are hidden paradises for travelers.
The tourism sector is indeed being worked on seriously by the Banyuwangi Regency Government, and this effort has worked out nicely. Although still hit by the pandemic, Banyuwangi is considered ready for a new order of tourism. Here are five reasons that make Banyuwangi a must-visit destination for you to visit at least once in your life!
1. The Beauty of Nature
No need to doubt, Banyuwangi has natural tourist destinations that are undeniably beautiful, from mountains to the sea. One of the most popular is the view of the blue fire or better known as the Ijen Blue Fire.
This natural phenomenon only exists in two locations in the world, namely in Ijen Crater and Iceland. Besides Ijen Crater, in the Ijen Mountains complex, Mount Raungis ready to be conquered by climbers, and the Baluran National Park, aka Africa van Java.
Not only does Banyuwangi offer traveling at high altitudes, this place also has a series of exotic beaches and islands that offer spectacular underwater views. One of the most popular sites is Bangsring Underwater.
Here, you will be invited to explore the marine life in Banyuwangi, either by snorkeling or diving. If you have the guts, you can also try to swim with a herd of brown sharks in captivity here.
2. Its Cultural Wealth
Banyuwangi also has some local cultures, among which the most popular is the Gandrung Dance. This dance is celebrated every year with the Gandrung Sewu Festival. In this festival, thousands of dancers perform Gandrung Dance together.
Gandrung Dance is also immortalized as an icon of Banyuwangi tourism with the Gandrung Terracotta Park (TGT) monument. In this park, you can see hundreds of statues of gandrung dancers with a backdrop of views of Mount Ijen. That's right, China's terracotta army inspired this park.
Besides the Gandrung Dance, several other traditional arts are no less unique, such as the Seblang Dance, Barong Kemiren, and the Kebo-keboan Ritual.
3. Culinary Delicacy
A trip to Banyuwangi is certainly not complete without tasting its signature cuisine. One thing to note is that it is difficult to find typical Banyuwangi culinary in other parts of Indonesia. Therefore, don't let you not taste it.
One of the most favorites is Rujak Soto. As the name implies, this dish combines vegetable salad (sliced ​​boiled vegetables mixed with peanut sauce), a splash of soto sauce, and sliced ​​​​meat and tripe.
Don't forget to enjoy a bowl of rujak soto with slices of rice cake. Taste? Besides rujak soto, some other foods worth trying are Sego Cawuk, Pecel Rawon, Pindang Koyong, and Sego Tempong.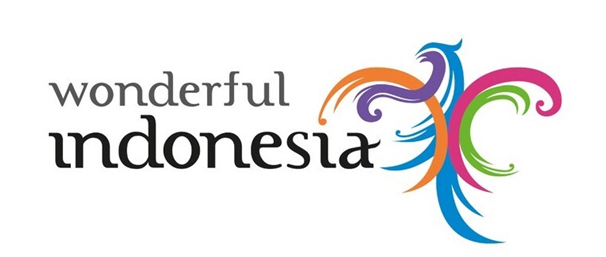 4. Easy Access
You also don't have to fight too hard to arrive in Banyuwangi. There are at least three transportation options that you can choose to go to Banyuwangi.
Boarding a plane:
From Jakarta, there are direct flights that depart from Soekarno Hatta Airport to Blimbingsari Banyuwangi airport. Several airlines that open direct flights include Garuda Indonesia, Citilink, and NAM Air. You can also take a transit flight to Banyuwangi via Surabaya.
Riding train:
For those of you who want to take the train to Banyuwangi, you must first transit to Surabaya. From Surabaya, you can continue your journey with the Mutiara Timur train to Banyuwangi according to the departure time you choose.
The land route via Trans Java:
From Jakarta, there are inter-city bus routes that will directly take you to Banyuwangi. If you can make a road trip, just prepare mentally and physically because the duration of the trip itself is quite long, about 20 hours depending on the road situation.
#Tip: If you decide to take the train, don't forget to arrange your travel schedule because the train to Banyuwangi from Surabaya has quite a limited departure schedule.
5. Ready for the New Normal of Tourism
During his visit to Banyuwangi some time ago, the Head of the Task Force for the Acceleration of Handling COVID-19, Doni Monardo, praised the readiness of the Banyuwangi tourism sector to face the new normal era.
Every day, Banyuwangi Regent Abdullah Azwar Anas and his team toured tourist attractions, hotels, homestays, to restaurants and stalls to check the health protocols implemented. Objects that have met the health protocol are then given a certificate at the location and entered into the database.
In addition, Banyuwangi also launched the Banyuwangi Tourism application on the Android Playstore. This application is part of the preparation to welcome the new normal era of tourism. With this application, visitors can buy and pay for tickets to the attractions they want to visit. Thus, the number and density of visitors who come can be more controlled.
In addition to having beautiful nature and cultural wealth, Banyuwangi has prepared itself to welcome the new normal era of tourism. However, the most important thing is that we, as visitors, must comply with health protocols and applicable regulations. Are you ready to travel to Banyuwangi?
Before you plan a trip to Banyuwangi, be sure to read more about Banyuwangi and Indonesia by visiting Wonderful Indonesia.
About Author